Description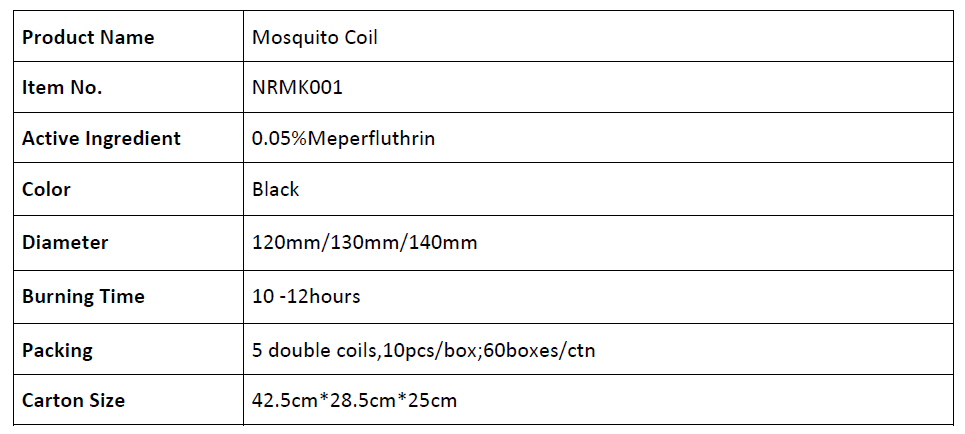 Features:
1.Smokeless,no offensive odor
    2.Promptly killing flies, mosquitoes, cockroaches and ants
    3.Safe for human and livestock
    4.Effective for long: 8-12hours
    5.Easy to ignite, not easily fractured, constantly fire
Usage:
Separate the two coils slightly.

Fire the single coil then fix on the tray and put it at ventilated place.

After a few seconds, an insecticidal somke will spread out.
Storage and Transportation:
1.Should be stored in a dry, cool, ventilated, rainproof place
2.Away from fire and heat source
3.Do not put along with food, beverage, seeds, and inflammable and explosive materials 
4.Out of the reach 0f children
5.Don't violent shake when transport or use in case of fracture