Description
Rat Stop Glue Tube Manufacturer
| | |
| --- | --- |
| Product Name | Mouse Glue |
| Item No. | NRTG017-1 |
| Glue Material | PIB |
| Glue Weight | 75g |
| Product Weight | 100g |
| Packing | Aluminum Tube+Paper box;100pcs/ctn |
| Carton Size | 0.036cbm |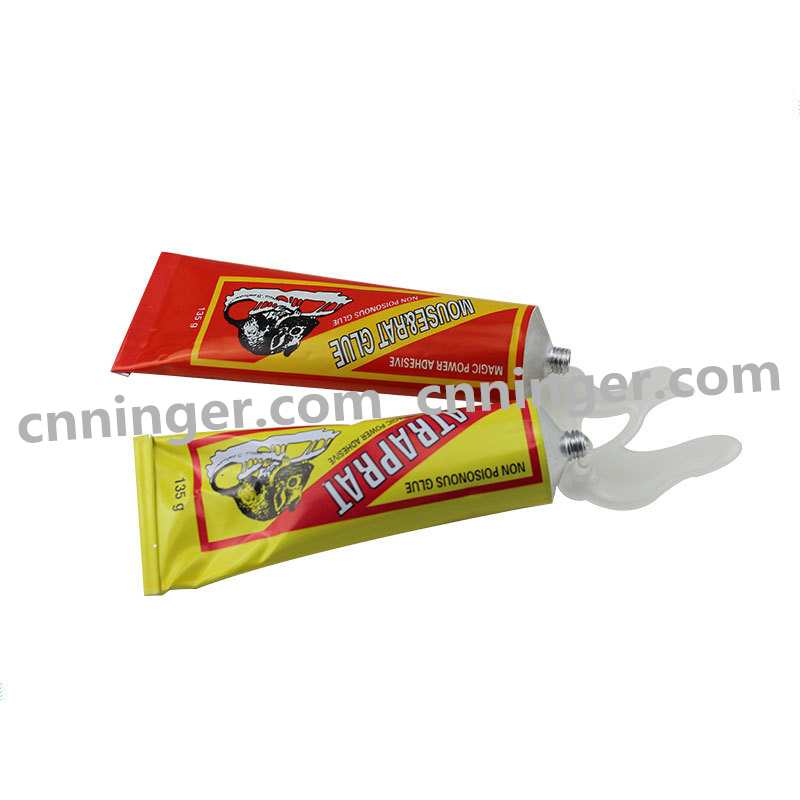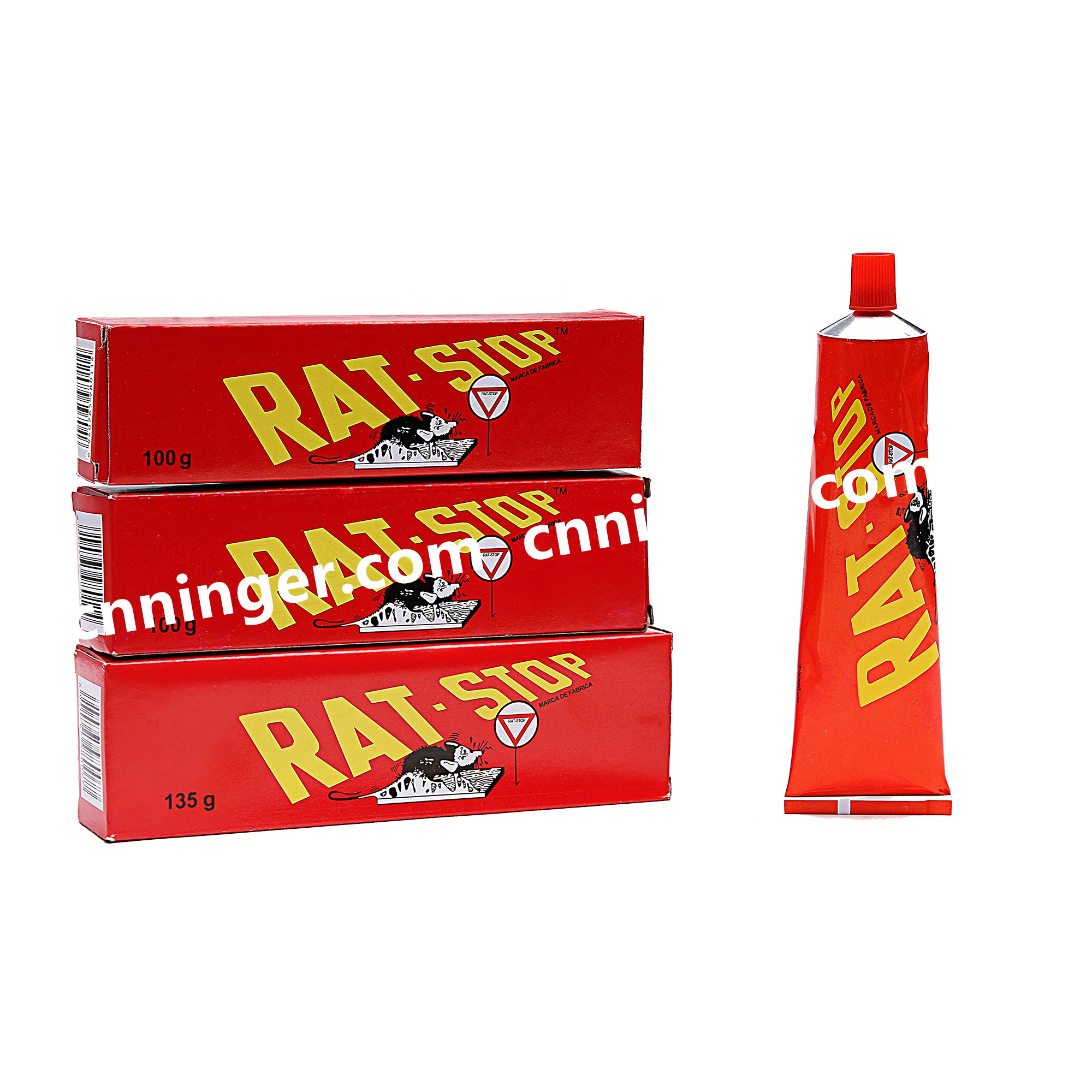 Rat stop glue tubes—High quality transparent EU standard glue
Features:
1.Viscous force is strong, stuck mouse is not easy to escape, is the best product to replace mousetrap and rat poison.
2.Safe non-toxic, especially suitable for food factories, restaurants, food warehouse, etc.
3.This product is not affected by climate, reusable, non-toxic and harmless, no pollution, is a new generation of green environmental protection.
4.Factory direct sale, All can be customized.
Usage:
1.Squeeze out the right amount of glue, put the glue on a board or cardboard, convenient to catch mice.
2.Can place some bait to attract animals. 
3.Put the board with glue in rats haunt, in order to better catch mice.  
Notes:
1.Do not let children touch rat board. 
2.Do not use sticky mouse board in places where other animals easy to contact with.
3.In case of mouse drags the glue snare, pollute floor or wall, you can glue the trap to the ground or put a larger paper under it.    
4.
If the glue rat board is a little wet, you can pour out the water, and dry in the shade, and shall not affect the use.
5.If the glue stick to the hands, clothing, or other items on the floor, please use diesel scrub, and then clean with detergent.
---
We also produce other glue traps,please contact us for more details.