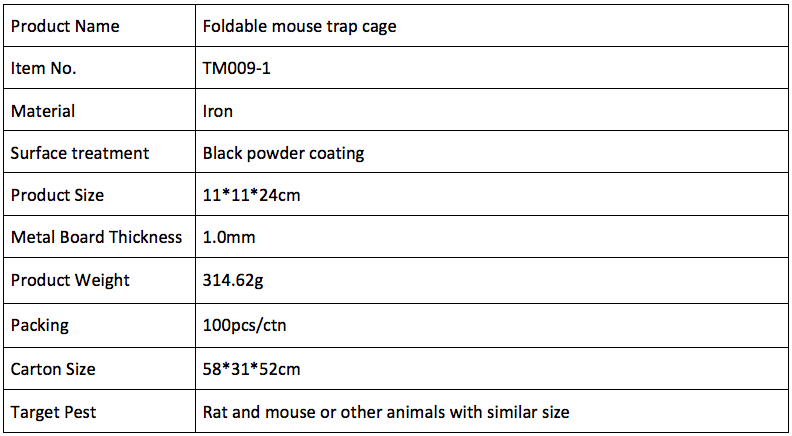 Usage:
1. Open the door;
2. Place some bait on the bar (lard , sausage…)Carefully maintain the door open with the help of the tensor under the bar;
3. Place the trap on the path of rats;
4. Black rats : on a roof beam or in the attic;
5. Sewer rats : in the cellar or the garage;
6. Check the trap every day;
7. Release the animal elsewhere or eliminate it by drowning;
8. Keep the trap away from children and pets.