Mouse Trap Manufacturer
| | |
| --- | --- |
| Product Name | Multi Catch Mouse Trap With Clear Window |
| Item No. | NRTM002 |
| Material | Metal |
| Surface Treatment | Zinc coated |
| Product Size | 26.5*16*5cm |
| Entrance Size | 3*3.5 |
| Product Weight | 0.622kg |
| Packing | 20pcs/ctn |
| Carton Size | 54*34*28 |
| Carton weight | 13.38kg |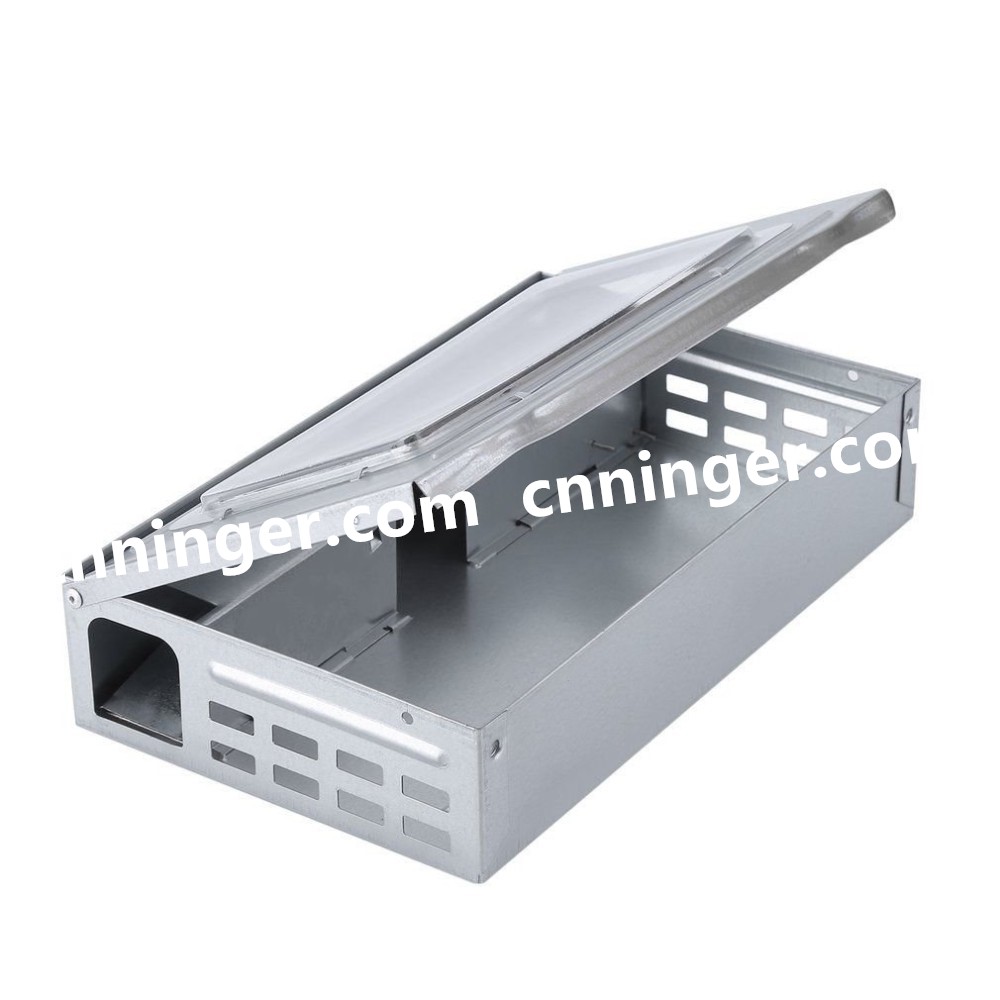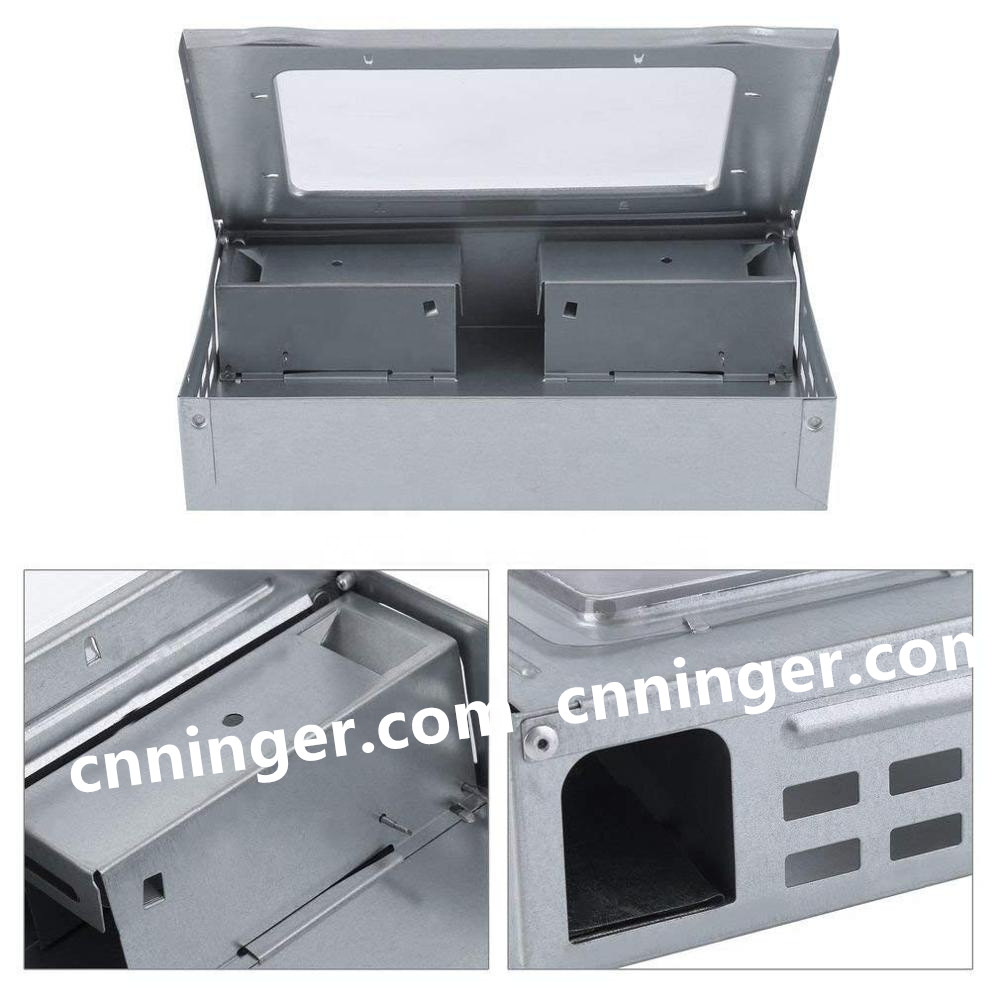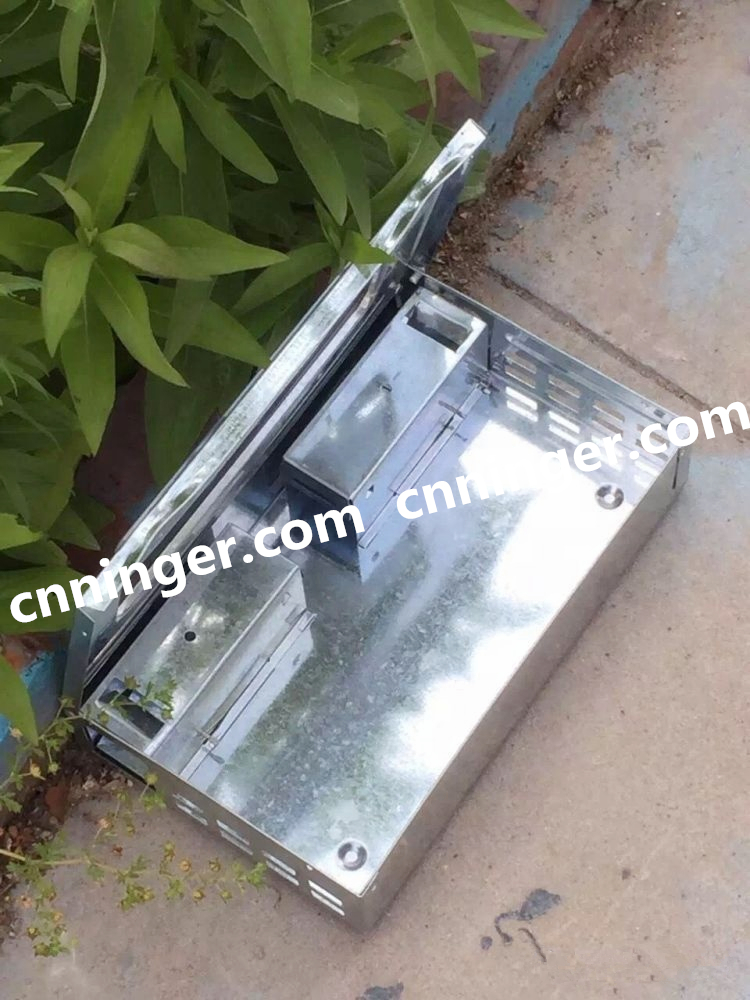 Usage:
1.Simply place the mice trap 1 1/2″ to 2″ parallel to the wall in a space where mice are known to travel.
2. Mice will run along the wall, then naturally want to enter the hole on the mouse trap, triggering the trap.
3. The rat bait station locks automatically when closed and do not need key to open.
Features :
1.Clear view window to check the mouse trapping.
2. Mechanical design taking advantage of mouse curiosity.
3. Trapping mouse live.
4. Baits out of reach of kids and pets.
5. No escape.
6. Environmental friendly, reusable.